The main reason why you seek to build a green home or an 'eco home' is to be able to reduce the building's impact on Mother Earth. Just like when building any other types of homes, this requires careful thought. Everything has to work as planned from the electrical work to home's foundation to its roof. Also, if you want this project to be a success, you have to avoid the following mistakes when it comes to eco home building.
Building a house that is too much
An eco home is supposed to be the right fit thus building too much of this house will mean committing a grave mistake in the process. Take note that a large house will take up too much space and with that space, you will need more not just in terms of the cost of building it but eventually for managing, cooling and heating it later on. You can add some space in case you are planning of expanding your family in the future.
Not thinking ahead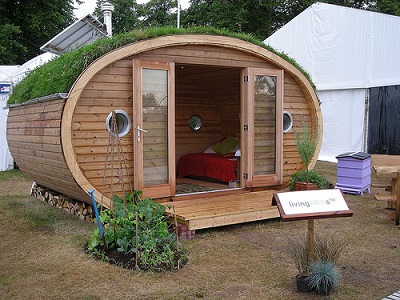 Green homes are supposed to be built to provide you with shelter not just for the next couple of years but for at least the next 10 to 20 years (or even beyond that). When thinking ahead, make sure you take your lifestyle and future needs into consideration.
Building a home on the wrong lot
Many times, you might be enticed to buying a lot in a new site as these ones have not yet been used for any other construction projects in the past. Well, if you want a green home, you have to consider the plot where you are going to build it. A new site must have been a peaceful ecosystem and building a new home on it will mean disrupting that peace. In line with this, do not commit the mistake of building your home in an area that does not have access to your daily needs.
Forgetting about solar electricity
Not going solar defeats your purpose of living in an eco home. It will be good then to consider building your home in a place where there is direct access to sunlight at least from 9 am to 3 pm. The perfect spot is one where your front yard is on the southern part. You can also consider placing windows on the southern side. When you do this, you will definitely reduce energy cost and lessen your carbon footprint.
Doing the project on your own
You might be so excited with the idea of saving money with a green home and that turns into an obsession that you will consider lowering the price for every aspect of the project. This may be the reason behind why you will rather do the project on your own. You might assume that it will take some time but it will definitely be cheaper.
Well, we encourage you to trust reputable eco home builders in Perth to do the job for you. These experts know what they are doing and they can have your green home built in no time. The time they will save in the process will mean you will enjoy your green home at a lower cost as well as sooner than later.