There always comes a time when homeowners need some more space in their home. It could be due to their recent business venture that requires an office space or when their child wants some space for his hobby. Moving to a new place is not a viable option for many people. Under such a situation, home extensions in Perth can be the best possible choice for you. If you are planning to do so, here are a few things you should consider before moving further.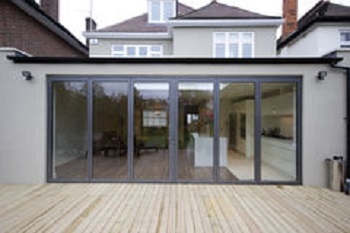 Know your targets
Before you begin, make sure you know how you would be approaching this project. This is usually dependent on the reason for the project. Whether you are aiming to increase the value of your house or aim to create some space in your house, all these must be reflected in your decisions made throughout this project.
Be open to new options
Even a small home extension can be a big investment, for you. You might have a fixed idea of what you are looking for. However, it is always better if you remain open for new suggestions and options. When you discuss your options with a professional home extension team, they may give you another solution to a specific problem you have been struggling with. Furthermore, they may also give their input to your idea that will further enhance your project. Therefore, whenever you employ home renovation builders for your project, make sure you discuss all your reservations with them and seek their opinion as well.
Appearance matters
There are times when homeowners want their home extension to be identical to their existing house or they look for a contemporary addition. Regardless of the option you choose, there are certain factors to keep in mind especially when your extension needs planning approval from the local authorities.
Depending upon the area where you reside, or the restrictions upon the property itself, there is a chance that you do not get exactly what you had expected. The finished appearance might be different. There are many places where the buildings and houses have restrictions when it comes to their appearance. Under such a situation, a reputable expert would be in a position to advise you how to cater these factors efficiently. They may come up with an excellent approved design that you would also love.
Most of the home extension work requires building regulation approval. These regulations provide proper guidance on several issues like fire safety etc. if you are hiring an architect as well; he will manage the process and will ensure that the builder has all information that is required for construction.
Cost
The cost of home extension project varies depending upon how extensive your project would be. These projects can range from constructing an extra room to a grand design that would simply transform your house. The cost of the project would depend on your locality, what sort of a structure you have decided to build and how complicated drainage and other factors are and how big your project is.